Clients
IEE is a global leader in automotive safety sensing systems for occupant detection and classification with products such as OC™, BodySense™, Seat Belt Reminders and Protecto™, enhancing safety in vehicles produced by major car manufacturers worldwide. IEE also offers customized input sensing solutions for the car interior, consisting of sliders, scrollers, touch-pads and proximity sensors, allowing easy and intuitive navigation.
Project description: Plan, manage and supervise 6 high-tech development projects with high level of uncertainty. Goal was to deliver 6 high-tech, time-critical development projects for their clients (automotive and health care industry) on time or sooner.
Project result: All 6 projects were finished sooner than original project due dates without compromising on scope or budget.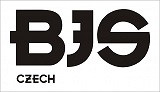 The TOC material flow management system implementation
Project result: significant increase in stock availability, decrease in missed sales
ŠkoFIN was set up in 1992. It specializes in financing the passenger cars. It is part of the Volkswagen concern so that it finances the sale of the cars Skoda, Volkswagen, Seat and Audi. It is one of the three largest Czech leasing companies.
Project description: Plan, manage and supervise group of the new leasing product development (marketed as: "Now You Can Make It on Your Own"). The new leasing products development was substantially delayed and in risk of not making both marketing and sales deadlines. On the top of it, there were preordered both TV and major newspapers' marketing campaigns with very tight schedules.
Project result: New leasing products were introduced to the market on time.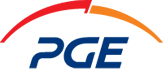 PGE is the largest electricity group in Poland, producing and supplying energy to millions of people in Poland.
Project description: Company privatization using IPO. Polish Ministry of Economy had decided to privatize PGE using IPO and set-up very tight deadline (obviously connected to general elections). When it became clear that they will not finish project before deadline, Goldratt CZ was asked to take over project management and supervision.
Project scope was 36 different companies (varying from power plants through power distribution to coal mines), 2000 to 8000 employees each. Companies are scattered across whole Poland. The major issue was to coordinate all daughter companies' activities together with HQ activities in order to start IPO on time.
Project result: IPO was ready 2 weeks before due date and privatization went without glitch.

T-Systems is member of Deutsche Telekom group. Using a global infrastructure of data centers and networks, T-Systems operates ICT systems for multinational corporations and public sector institutions.
Project description: Plan, manage and supervise installation and connectivity of Prague Camera Security System. Together, it was group of 200 smaller projects with very limited resources available (i.e. optical connectivity specialists). As the project was part of the election program of major political party, it was very time sensitive - i.e. it had to finish before the election.
Project result: project was finished approx. 3 weeks before defined due date without compromising on scope or budget.

Škoda ELECTRIC, BU Trakční motory
Method used: DBR production planning and execution, Planning and managing of the pre-production phases (development, production engineering, change management)
Project result: turnover increased by 1/3, resources kept at the same level (overtimes equal to the preceding period); 96% constraint utilization achieved. Delivery reliability raised over 95% and production lead time reduced from 6-8 weeks to 3-5 weeks (dependent on type of product).


Ahold is an international retailing group based in the Netherlands, with powerful consumer brands in Europe and the United States.
Project description: Plan, manage and supervise group of ca. 30 IT/Business projects with the goal to improve Due Date Performance and to improve IT suppliers on-time delivery performance.
Project result: while all project durations were shortened, the on-time delivery increased by the order of magnitude. Major supplier contracts were re-negotiated, some suppliers were (or are being) replaced.